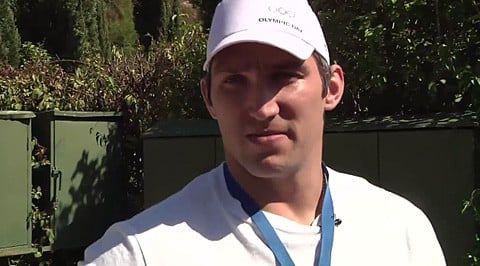 Washington Capitals captain Alex Ovechkin, who played for Team Russia at the 2010 Winter Olympics in Vancouver and is likely to play in Sochi, spoke with NPR about the upcoming Winter Games.
NPR said that Capitals PR asked them not to ask any questions about the anti-gay laws in Russia.
NPR did not follow orders, and asked Ovechkin if athletes and fans have a reason to be worried about discrimination or being arrested at the Games.
Replied Ovechkin: "Nah, I don't think so. To be honest with you, man, it's just a situation when people have rights and I'm just hockey player. I just support everybody and everybody have own mind."
Ovechkin was asked a similar question in late August, when he replied: "[There are] calls to boycott the games? Our job is to play. I'd rather speak about that."