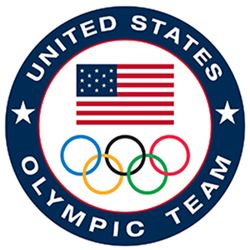 Last week the International Olympic Committee (IOC) stated they were "fully satisfied" that Russia's anti-gay laws do not violate the Olympic Charter's anti-discrimination clauses: "IOC Chairman Jean-Claude Killy said [the IOC]
lacked authority to criticize a host country's laws if they did not
specifically violate Olympic rules."
Under the header, "Fundamental Principles of Olympism," the current charter reads:"Any form of discrimination with regard to a country or a person on grounds of race, religion, politics, gender or otherwise is incompatible with belonging to the Olympic Movement."
Though many, including Sir Ian McKellen, have protested that Russia's anti-gay laws violate this sixth principle of Olympism, the United States Olympic Committee (USOC) has come out in favor of amending the Olympic Charter to specifically address discrimination based on sexual orientation should such a change be considered by the IOC.
"If it came to a vote of IOC (International Olympic Committee)
members to eliminate any form of discrimination based on sexual
orientation, I would absolutely vote yes to amend the charter," said
USOC president Larry Probst, also an IOC member.
As a national
governing body, the USOC doesn't have a vote, but CEO Scott Blackmun
said the USOC would support a change to the charter.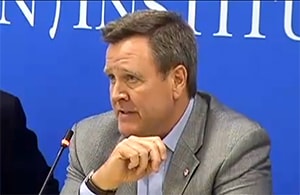 The USOC previously condemned Russia's anti-gay laws while simultaneously urging its athletes to heed them, per the IOC's instruction. Responding to criticism that the USOC did not do enough to guide the dialogue on gay rights at Sochi, USOC CEO Scott Blackmun said,
"In terms of influence, first and foremost we're a sports
organization…We are not an advocacy or human rights
organization but we are a part of a worldwide Olympic movement, and what
we can do is advocate for change within our movement."
"We want
to lead by example and advocate internally within the global Olympic
community to make sure we, as a family, are doing everything we can to
send the message that we don't tolerate discrimination."