Following up on an announced plan to fight the September 12 ruling from Pennsylvania Judge Dante Pellegrini that ordered Montgomery County Register of Wills, Bruce Hanes, to stop issuing marriage licenses to same-sex couples, Democratic officials from Montgomery County confirmed Tuesday they are filing an appeal, Reuters reports: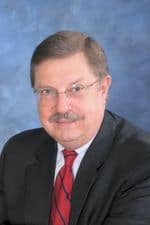 In Hanes' appeal, county lawyers who are
supporting his case argued that the September 12 court order that
stopped him from issuing marriage licenses to gay couples contained
legal and factual errors.
The
appeal questions whether the Commonwealth Court that ordered Hanes to
stop issuing same-sex marriage licenses had appropriate jurisdiction in
the case and whether the state health department, which brought the
lawsuit that lead to the order, had met the burden of proof needed to
make its case.
Hanes issued 174
same-sex marriage licenses before a lower state court judge ordered him
to stop the practice, saying that a county clerk did not have the
authority to ignore state law. In an interview, Hanes contended the
state's law conflicted with the U.S. Constitution.
"As
we all know, when a law conflicts with the constitution, the
constitution wins," said Hanes, 66, who is married and has two adult
daughters.
Though Republican Governor Tom Corbett opposes gay marriage, marriage equality has been gaining momentum in the Keystone State as of late. Last week, 21 couples challenged the state's ban on same-sex marriage in a state court and earlier this year out gay state representative Brian Sims announced his plan to introduce legislation that would legalize same-sex marriage in Pennsylvania.