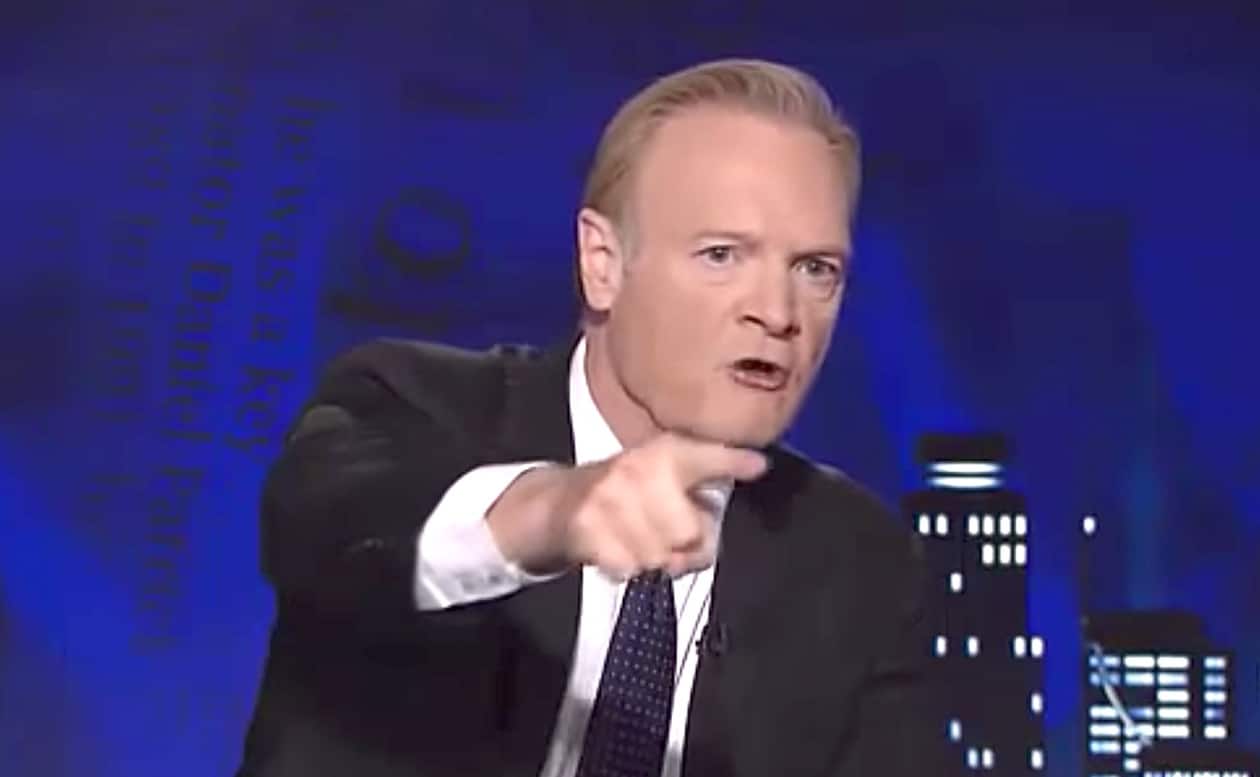 MSNBC host Lawrence O'Donnell is apologizing after footage leaked showing him engaged in an eight-minute expletive-laden meltdown with his producers.
The video, which lasts a full eight minutes, is a collection of clips from one evening (given O'Donnell's consistent outfit) and show the MSNBC anchor fuming about earpiece malfunctions, blasting off obscenities and screaming at his staff. We were able to link it back to the August 29 show.
"'
"You have insanity in my earpiece," O'Donnell then seethes through tightly drawn lips. "F**kin."
The pattern continues in subsequent clips, with O'Donnell continuing to complain angrily about someone talking into his earpiece.
And then…
"STOP THE HAMMERING!" O'Donnell cries suddenly, in response to a knocking sound running faintly in the background.
He then stands up and launches into a shouted tirade past the camera.
"STOP THE HAMMERING UP THERE. WHO'S GOT A HAMMER? WHERE IS IT? WHERE'S THE HAMMER? GO UP ON THE OTHER FLOOR. SOMEBODY GO UP THERE AND STOP THE HAMMERING. STOP THE HAMMERING. I'LL GO DOWN TO THE GODDAMNED FLOOR MYSELF AND STOP IT, KEEP THE GODDAMNED COMMERCIAL BREAK GOING. CALL F**KING PHIL GRIFFIN, I DON'T CARE WHO THE F**K YOU HAVE TO CALL. STOP THE HAMMERING. EMPTY OUT THE GODDAMNED CONTROL ROOM AND FIND OUT WHERE THIS IS GOING ON."
Tweeted O'Donnell: "A better anchorman and a better person would've had a better reaction to technical difficulties. I'm sorry."
A better anchorman and a better person would've had a better reaction to technical difficulties. I'm sorry.

— Lawrence O'Donnell (@Lawrence) September 20, 2017
Watch the tantrum below:
https://youtu.be/PFfg1IxscuY