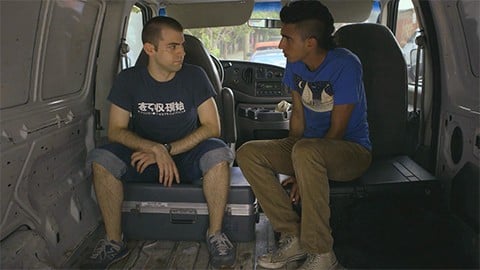 Episode 3 of Adam Goldman's new web series, Whatever This Is, is out. The show follows three twenty-somethings living in New York, struggling to make ends meet as they work jobs they hate in the hopes that they'll lead them to jobs they'll love.
In addition to following Sam, Ari and Lisa on their usual high jinks, the episode also touches on the wave of anti-LGBT hate crimes that swept New York this summer.
Be sure not to miss the latest installment, AFTER THE JUMP…
In case you need to catch up, check out Episode 1 and Episode 2.
Whatever this is. • Ghost Cheaters from Rascal Department on Vimeo.