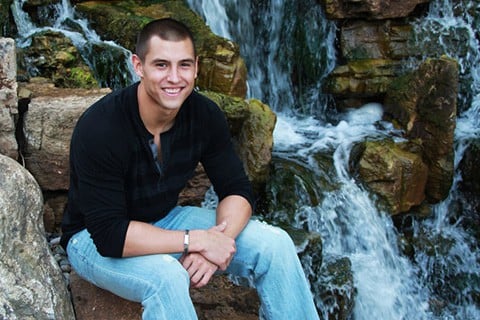 In an open letter penned to Outsports, Hillsdale College basketball player Derek Schell, 22, publicly came out yesterday, declaring that his decision to come out has reignited his love for the game he has cherished since childhood. The senior guard's love for basketball has been a constant through his life, often providing solace from an at times isolating world. Throughout his adolescence, Shell writes he was plagued by depression, anxiety, "sleepless nights and undefined sadness." He worked hard to hide those feelings and instead focused on meeting the expectations of his friends and family. However, as Schell matured as an athlete and a person, he grew to believe that satisfying others' expectations did not alleviate any of his own anxieties: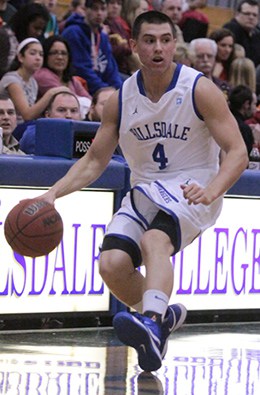 "To be honest, I got good grades. I won a state championship. I dated
pretty girls. And yet something still wasn't right. By that time, I
figured meeting those expectations would make me feel more comfortable
about who I was and how I fit in. I was sure that my low self-esteem and
insecurities about myself would fade away. I always identified
primarily as an athlete. Both of my parents were prominent Division II
basketball players in Pennsylvania and my sister was a three-sport
athlete who eventually played Division I basketball.  Growing up around
sports and an athletic family (including my extended family), I had an
appreciation of what it meant to live and act like an athlete and I
strived to live up to those standards. At the same time, I developed an
emotional connection to more creative outlets like music, art, and
photography and recognized my attraction to men. Those feelings
conflicted with my understanding of being an athlete and I couldn't
figure out how to make those two concepts coexist. Who I was becoming
contradicted who I thought I was supposed to become.
Schell, who realized he was gay in Middle School, began to come out to family and friends as a sophomore in College. Just this past month he started coming out to his teammates:
I went to
each of them and told them I treated them as brothers, since I have none
biologically, and that this is just a part of me they finally deserved
to know […]
They all respected me and recognized that nothing
had changed and I was the same teammate and friend that I was before.
Despite attending a conservative college, I have been accepted for who I
am by those on my team and others close to me. Eventually, I was so tired of living my life in fear. I was mentally
exhausted. Instead, I realized that I could be an athlete, be a friend,
be a son, be a brother, be an artist, and be gay as well.
After coming out, Schell has proclaimed his "excitement and passion for basketball is at an all-time high." His "antidote to all of life's problems" has returned to him.
Schell concludes his letter by discussing what he takes away from his struggle to accept his sexuality and what he hopes the impact of his story can be for other young people struggling to come to terms with their sexual identity: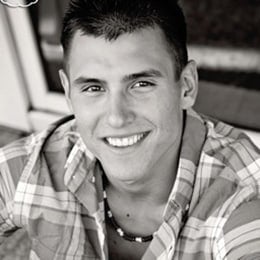 "Sometimes the darkest times in life are only doorways to the best
moments of your life, the ones you were meant to experience and live to
see. I wanted to do this so that the generations to follow have an
example; so that the younger LGBT youth who live afraid of who they are
becoming can know they have nothing to fear and they are perfect the way
they are. My challenge to you, whoever is reading this, is to be honest
with yourself and how you're feeling. God doesn't make mistakes. Don't
keep saying you're fine. You can be who you are and still be an athlete.
You can do all the things you want to do and live a beautiful life that
you've imagined for yourself. Find your peace of mind knowing you are
giving your best self to the world. Be brave. Be love. But most of all,
be you."
After his letter was posted online, Schell tweeted, "Unbelievably overwhelmed with support, love, and inspiration. Today will be one of the greatest days of my life."
You can read Schell's letter in full HERE.