A British and a Ugandan man are facing a possible prison sentence in Uganda after a tabloid published photos of them having sex that were taken off a laptop stolen from the British man by burglars, Al Jazeera reports: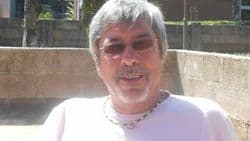 Bernard Randall, a 65-year-old retiree who pleaded not guilty last month in a Ugandan court to charges of "trafficking obscene publications," is next due to appear in court on November 18.
Days after Randall arrived in Uganda on holiday, robbers broke into where he was staying in the lakeshore town of Entebbe, near the capital Kampala, stealing cash, mobile telephones and his computer. The robbers passed images on the laptop to the newspaper, later prompting police to arrest Randall, including taking him for a medical examination to "check" his homosexuality. Films on the computer were handed to a Ugandan tabloid newspaper that specialises in sordid sex and celebrity stories.
"It was private images on a private computer," Randall said, describing his horror at seeing personal photographs printed in the newspaper. "If any trafficking was done, it was by the robbers who took the laptop, and the newspaper for printing them."
The Ugandan man, who is unnamed, has also pleaded not guilty.