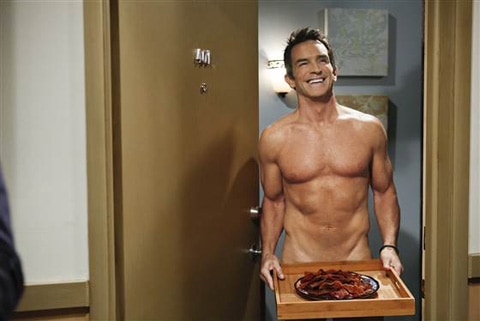 Survivor host Jeff Probst brings home the bacon, and not much else, in tonight's episode of Two and a Half Men.
Probst spoke about his cameo with the Today show:
I don't hesitate when someone offers me something like that. And all jokes aside, being naked, couldn't care less. That was fun. It was fun to put myself in that position. It's also fun to make fun of yourself. Really, seriously, who is going to turn down a chance to be on that show? I'm all in. And if they call again and say we need you again, and we'd like you to get naked again? Let's go. My slate is clean.