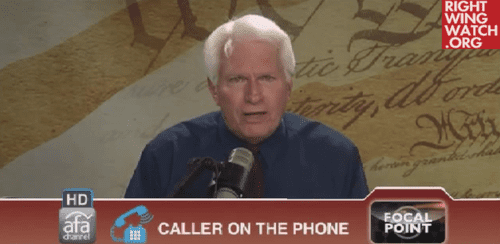 American Family Association spokeshater Bryan Fischer shared today what his idea of unconditional love would look like if one of his children came out as gay.
Said Fischer:
"I would appeal to them to make different choices with their sexuality. I would appeal to them not to go down that road because it's a road of destruction and death but I would love them unconditionally." 
Watch, AFTER THE JUMP…
Yesterday, televangelist Pat Robertson gave his own advice for parents of gay children: Ask your kid if they've been molested by a coach.