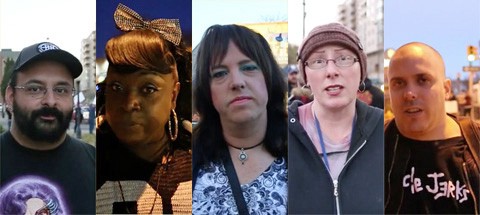 The Denver Wrangler gay bar is under fire for a transphobic gender matching ID policy, was hit by a protest on Sunday.
In September, the Denver Post reported that Vita Marzano was turned away from the bar:
According to Marzano, he visited the bar many times prior to this particular altercation and never had a problem. But when he showed up that Saturday night in drag apparel — after a fundraiser event nearby — the bouncer said his ID didn't match his appearance. This, Marzano believes, demonstrated a transphobic policy.
"My picture looked like me just with makeup on, and I didn't have a beard anymore," Marzano said. "Right away, I took off my wig." When he told the bouncer he had been there multiple times before, Marzano was told, "It doesn't matter. Your ID gender must match your gender appearance."
It's an accusation backed up by several people who protested outside the bar on Sunday and air their grievances in a new video. Marzano has since launched a boycott of the establishment.
Watch them speak out, AFTER THE JUMP…