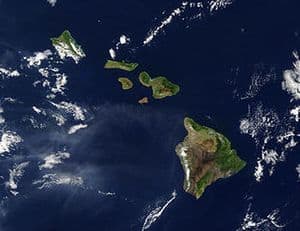 Marriage equality is pretty much assured in Hawaii next week, the Star Advertiser reports:
The state Senate on Tuesday will agree to the state House's version of a marriage equality bill and send it to Gov. Neil Abercrombie for his signature.
Sen. Clayton Hee (D, Heeia-Laie-Waialua), the chairman of the Senate Judiciary and Labor Committee, announced today that he would recommend that the Senate accept the House's changes to the bill, which expanded a religious exemption.
Abercrombie is expected to sign the marriage equality bill into law shortly after he receives it from the Senate. If Abercrombie signs the bill before Nov. 20, Hawaii would be the 15th state plus the District of Columbia to allow same-sex couples to marry. Gov. Pat Quinn of Illinois has announced that he would sign a marriage equality bill into law at a ceremony in Chicago on Nov. 20.
Same-sex couples would be allowed to marry starting on December 2.