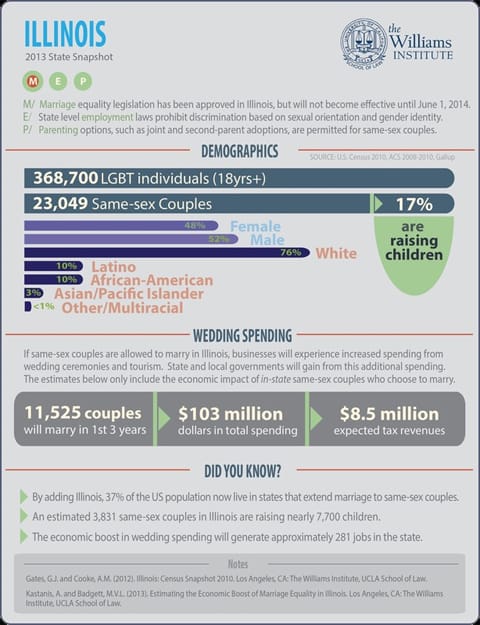 The Williams Institute just put out this informative infographic on the effect marriage equality will have on the state's economy. They add:
"With Illinois, the percent of the US population living in marriage states would go from 33% to 37% and the percent of same-sex couples would go from 40% to 43%.  (If Hawaii were to extend marriage to same-sex couples, the numbers would increase to 38% and 44%, respectively.)"
In related news, Illinois Governor Pat Quinn says he'll sign the marriage equality bill by the end of the month but doesn't give a specific date:
The Chicago Democrat told reporters Wednesday that it's a matter of logistics for planning an event that will involve numerous activists and advocates involved in lobbying for the measure. He says it's important for people who worked to pass the legislation to be at the bill signing.
The Hawaii House is set to take up the marriage equality bill today at 10 am HAST.