In June, University of Texas professor Mark Regnerus published what LGBT groups called, in a mass statement, a "flawed, misleading, and scientifically unsound paper that seeks to disparage lesbian and gay parents". The study on its face appeared to overturn three decades of research into families with same-sex parents and has been cited again and again by hateful right-wing groups despite the fact that the claims contained in it have been thoroughly debunked.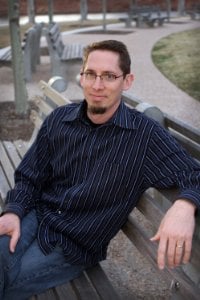 Today in Florida, a judge ordered documents relating to how that paper got published in the journal it did, and background on its funding, HRC reports:
Almost from the moment it was released, the 2012 New Family Structures Study raised red flags among family scholars for its results that suggest that children are less likely to thrive when raised by gay and lesbian parents than if raised by straight parents. The study is a clear outlier among 30 years' worth of social science that suggest that children thrive equally well in two parent households, regardless of the genders of their parents. It was soon revealed that Regnerus's study utterly failed to control for error. The study's so-called "straight" households featured heterosexual parents in committed, long-term relationships, whereas the so-called "gay" households failed to feature same-sex couples in comparable relationships.
In today's opinion, Orange County Circuit Judge Donald Grincewicz ruled that emails and documents possessed by University of Central Florida (UCF) related to the flawed study's peer-review process must be turned over to John Becker, who sought the documents under Florida's Public Records Act. UCF houses the journal Social Science Research, which published the Regnerus study, and the editor of the journal, UCF Professor James Wright, led the peer-review process for the research. Becker is represented by the Law Office of Andrea Flynn Mogensen, P.A., and Barrett, Chapman & Ruta, P.A; and the Human Rights Campaign Foundation funded the litigation.
"There has always been a dark cloud over the Regnerus study, yet this debunked study is now being touted by anti-LGBT organizations around the country and around the globe," said Ellen Kahn, M.S.S, of the Human Rights Campaign. "Sunlight is the best disinfectant, and the public has a right to know how junk science gets published in a scholarly journal."