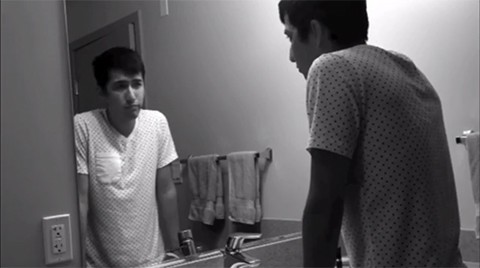 With all the recent momentum in favor of LGBT rights and equality it would be easy to think that many of the struggles that LGBT individuals traditionally face are dwindling.
However, as the GLBT Hotline points out in a new video, though "we've made great progress,"…
"For so many teens and adults their real world is about what happens at home, church and school. What happens to us in our daily lives affects us profoundly and it can be difficult to join in our community's success when so many are still being bullied, or rejected by family and friends."
If you need help, no matter what your age, call the GLBT National Hotline at 1-888-843-4564.
If you are age 25 or younger, you can also call the GLBT National Youth Talkline at 1-800-246-PRIDE.
You can also chat privately online, one-to-one with a volunteer at http://www.GLBThotline.org/chat
Watch the video from GLBT Hotline AFTER THE JUMP…
"We know our community is only as strong as the most vulnerable among us, that's why we're here to listen and to help. One person at a time."