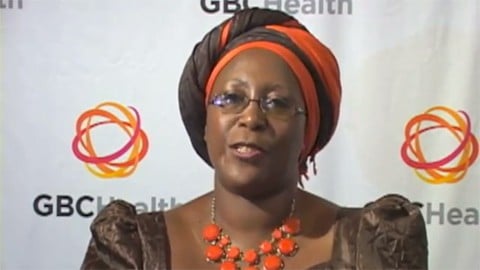 Though Zambia has hardly been known as a bastion of tolerance and inclusivity when it comes to LGBT rights, it appears there is now a chance that the government's attitudes toward homosexuality may change. AllAfrica reports that earlier this week, Zambian First Lady Dr. Christine Kaseba-Sata Back, a World Health Organization (WHO) Goodwill Ambassador against Gender-based Violence, an advocate for family planning and a specialist in obstetrics and gynaecology, spoke in favor of protections for LGBT Zambians:
Speaking at a UNAIDS hosted reception, she said that the "silence
around issues of Men who have Sex with Men should be stopped and no one
should be discriminated against on the basis of their sexual
orientation. Rather, we should address reproductive health issues around
this issue."
And if this were not enough – and in Zambia, it would have been
earthshattering enough – she went even further to assure people working
in the sexual and reproductive health sector of her and the president's
support.
It is hard to overestimate the importance of what the First Lady said –
in a country where the vast majority of people are opposed to gay
rights. Indeed, where most people are totally opposed to even discussing
the topic.
The First Lady's remarks come in stark contrast to the government's own history on LGBT rights. In 2009 the country's then-Vice President George Kunda called on Zambians to report those they suspected to be homosexuals to the police. Earlier this year, a gay couple (James Mwape, 20, and Philip Mubiana, 21) was arrested and imprisoned for "the offence of sodomy or having sex
against the order of nature contrary to the laws of Zambia," after being reported on by a family member. 2013 also saw gay rights actvist Paul Kasonkomona arrested and ordered to face trial for advocating on TV for the decriminalization of homosexuality in Zambia. It is unclear at this time what impact the First Lady's remarks will have on the legal woes Mwape, Mubiana and Kasonkomona currently face.