New Jersey's ban on gay conversion therapy–signed into law by New Jersey's Republican anti-marriage equality governor, Chris Christie just a little over two months ago–is facing a new lawsuit filed by a couple arguing that their constitutional rights are being infringed upon since they cannot pursue treatment for their 15-year-old son.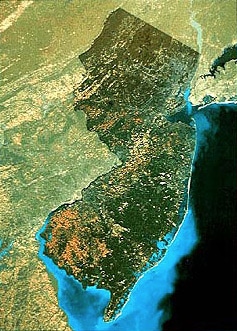 The AP reports:
The suit filed in federal court in Camden on Friday is at least the second to attack the law. A separate suit that names two licensed therapists among its plaintiffs awaits a judge's ruling, said Demetrios Stratis, an attorney involved in both cases.

The unidentified New Jersey couple claim in their suit that the law violates their rights to free speech and freedom of religion, as well as their 14th Amendment right to equal protection, by "denying minors the opportunity to pursue a particular course of action that can help them address the conflicts between their religious and moral values and same-sex attractions, behaviors or identity."
The new lawsuit argues that the couple's son has "unwanted gender identity disorder and unwanted same-sex attractions:"  
"John Doe has a sincerely held religious belief and conviction that homosexuality is wrong and immoral, and he wanted to address that value conflict because his unwanted same-sex attractions and gender confusion are contrary to the fundamental religious values that he holds," the lawsuit contends.
The suit seeks a preliminary injunction that would halt the law.  A federal judge will decide whether to impose such an order by December 2.
Just hours after Chris Christie signed the gay conversion bill into law in late August, the Liberty Counsel, an anti-gay conservative group, followed through on earlier threats to challenge the legislation in court.  Oral arguments were heard in that case in early October.