ODDS: The nexts states to legalize same-sex marriage.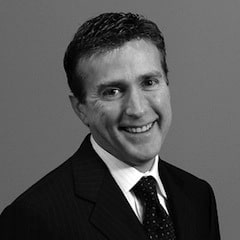 Gay ambassador to the Dominican Republic, J 'Wally' Brewster, faces backlash: "Local media reported that an evangelical church called for 'black Monday' protests, asking people to show their opposition to Brewster by tying black ribbons on their cars, according to local media reports."

Oklahoma man arrested for pleasuring himself in Walmart.
C

roatia to vote on constitutional ban on same-sex marriage. "The campaign to define marriage as union of a man and a woman was initiated and promoted by an initiative 'In the Name of the Family' which opposes any advance towards recognition of the human rights of lesbian, gay, bisexual, trans and intersex (LGBTI) people. The group gathered the number of signatures required by the law to initiate such referendum."
V

IDEO: Chatroulette dude Steve Kardynal does "Wrecking Ball".

Report: Tom Cruise dating Orange is the New Black actress and fellow Scientologist Laura Prepon.
Posh and Becks cover Paris Vogue.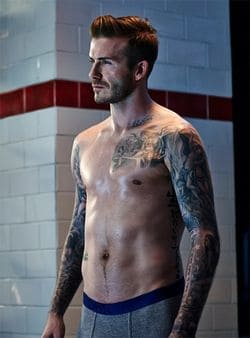 David Beckham says he was hazed by being forced to masturbate while looking at a calendar of football legend Clayton Blackmore.

Church of England proposes celebrating same-sex marriage: "Church of England clergy would be able to recognise and celebrate same-sex marriages and partnerships in church services under proposals unveiled on Thursday that strengthen the church's more open approach to homosexuality. The proposals come after the mother church for the world's 80 million Anglicans earlier this year dropped its ban on gay clergy in civil partnerships becoming bishops."

Awards don't make Jared Leto feel better about himself.

St. Petersburg LGBT film festival struggles through bomb threats: "The 10-day festival is due to continue during the rest of the week at Skorokhod theater and concert venue, Jam Hall movie theater and Green Lamp. It is scheduled to close with the screening of Gus Van Sant's 2008 film "Milk," based on the life story of pioneering gay San Francisco politician Harvey Milk. Director Van Sant is due to take part in the event at Skorokhod on Saturday, Nov. 30."

Occidental College offers course on RuPaul: "This course introduces methods in Queer Theory and Feminist Theory by taking as the central object of study the reality competition show 'RuPaul's Drag Race.' As the show brings the art of drag performance and issues attendant to contemporary queer subcultures to a wide audience, the course will consider how it addresses histories of drag and U.S. gay culture, as well as a broad range of issues such as transgender identity, HIV/AIDS, bullying and violence, racial identity, gender identity, body size, and LGBT political activism. Students will consider claims about the transformative, recuperative, and empowering art of drag performance. The course will draw from readings on the history of sexuality, feminist critiques of gender identity, transgender affect and embodiment, the history of race and racial identity, and drag and the politics of camp. "