Benghazi: Is CBS News protecting someone at 60 Minutes?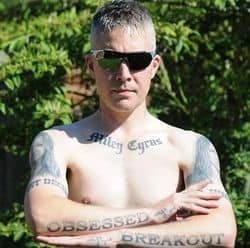 Man has 21 Miley Cyrus tattoos.

Andy Cohen inks new deal with Bravo: "Mr. Cohen has agreed to a two-year deal to extend his work on 'Watch What Happens Live' (where he also serves as executive producer), while his new production company, Most Talkative, will develop prime-time shows for the network. He will give up his position as executive vice president for talent and development at Bravo, but will remain an executive producer on all the many 'Real Housewives' iterations."

What NOM's shift to trans-bashing means: "NOM had a terrible year in which the Supreme Court struck down a key section of the Defense of Marriage Act and invalidated Prop 8. Last week alone the group saw Illinois and Hawaii move forward on marriage equality. Its own fundraising appears to have dwindled from the days when NOM would make splashy announcements about big donors. NOM and other groups think they can raise a lot of money on fear and ignorance about trans people."

Channing Tatum in a football uniform.

Sam Champion and Rubem Robierb hit the beach for their honeymoon in Rio.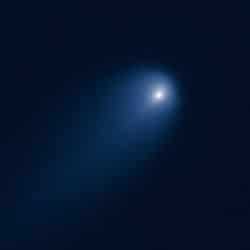 Comet ISON is now visible with binoculars: "Two amateur Russian astronomers discovered ISON 585 million miles away in September 2012. Astronomers had slightly more than a year to get ready for the comet's close pass by monitoring it with instruments on the ground and up in the sky…"

Cape Town trial for two men accused of brutally beating a 23-year-old gay man delayed: "The trial, however, was unable to proceed because the suspects' lawyer failed to arrive at court. The magistrate postponed the matter to December 10. The two accused, Manuel Masande and Sinethemba Sithetho, are out on bail."

Rapper Angel Haze describes what her mom did when she found out she was not straight: "When my mom found out she was so angry," Haze told HuffPost. "She was going through my s–t, and she staged this whole 'Nightmare on Elm Street' scene, where she opened the blinds and the curtains in the house so they were all flying around. It's winter and she turns off all the lights. And she sits down and she tells me, 'God told me, you're going to die of AIDS.'"

It's Cameron Diaz as Miss Hannigan in Annie.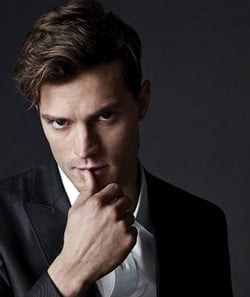 Jamie Dornan in 50 Shades of Grey.

Stunning Saturn photograph also features Earth.

Female teacher in New Zealand charged with misconduct for propositioning gay male student couple: "My CV, ERO reports and appraisals show that I am a highly-effective classroom practitioner."

LGBTI Network GALEAD launches: "GALEAD is a unique and secured communication platform aiming to connect all Lesbian, Gay, Bisexual, Trans and Intersex People, Organizations, Professionals, Businesses and their Allies across the world."

Bloomberg: How people lie about gay sex and homophobia. "Recent research uncovers strong evidence of preference falsification in the U.S. When people are assured of anonymity, it turns out, a lot more of them will acknowledge that they have had same-sex experiences and that they don't entirely identify as heterosexual. But it also turns out that when people are assured of anonymity, they will show significantly higher rates of anti-gay sentiment. These results suggest that recent surveys have been understating, at least to some degree, two different things: the current level of same-sex activity and the current level of opposition to gay rights."