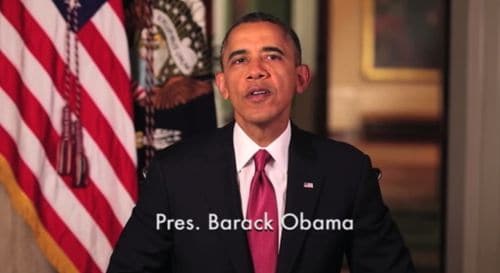 Have you ever wanted to see George W. Bush, Taylor Swift, Nancy Pelosi, Usher, and President Obama united for a common cause? Now is your chance. Documentary filmmaker Ken Burns has gathered an eclectic group, including the five living presidents, to recite Abraham Lincoln's Gettysburg Address. The speech turned 150 this year and Burns has started a campaign to commemorate it.
Mashable reports:
The video is part of Burns' "Learn the Address" initiative, which he started to encourage Americans to record themselves reciting Lincoln's speech.
"It's a complicated country with lots of points of view, but there is some glue that still holds us together and some of that glue begins 'Four score and seven years ago,'" Burns told The New York Times.
Burns' new documentary, simply titled "The Address," will premiere on PBS this April.
Watch the inspiring video, AFTER THE JUMP…