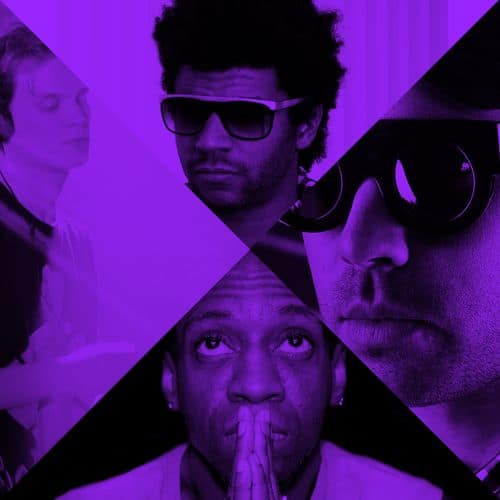 BY OCCUPY THE DISCO / JOSH APPELBAUM
The OXD Mirror is a weekly music column brought to you by the boys of OCCUPY THE DISCO (OXD), a New York City based movement created by three music lovers, Ru Bhatt, Josh Appelbaum, and Tadeu Magalhães, who want to share their love for disco, house and dance music with the world.
Beni: 'Love On The Run'
Sydney's Beni burst onto the house music scene two years ago with his addictive debut album House of Beni, which featured collaborations with artists like Nomi Ruiz from Jessica 6 and Sam Sparro. Beni is back with a new EP, Love on the Run/Summer's Gone, which drops on November 29th on Modular Records. With 'Love On The Run', Beni serves us up more of his futuristic house sound, with vocals provided by Prince Terrence, and production lent by Kim Moyes of The Presets.
Cherokee: 'Don't Matter feat. Darianna'
There's nothing I love more than loungey, soulful disco tunes for cold weather nights, and French duo Cherokee have delivered just that with their new single 'Don't Matter'.  They've teamed up with Montreal-based singer Darianna Everett, who, from the looks of her Facebook page, has been best known for covering throwback R&B songs.  The song is reminiscent of some of Digitaria (who you will see later in this post) and Flight Facilities' slower, deeper songs.
HNNY: 'Exactly'
I was hooked on Swedish producer HNNY after hearing his edit of Brandy and Monica's 'The Boy Is Mine' this past spring, and then subsequently stumbling onto his fabulous track 'For The Very First Time', which cleverly samples Leona Lewis' 'Bleeding Love'.  While he isn't only a one trick pony, HNNY once again manages to again creatively borrow from an older pop song, this time choosing Christina Aguilera's 'What A Girl Wants'. 'Exactly' slows down and deepens the vocals, with an almost eerie effect that somehow seems to work well.
 MORE NEW MUSIC, AFTER THE JUMP…
Jamie Jones: 'Planets, Spaceships (featuring Digitaria)'

Jamie Jones has taken the house music world by storm the past few years.  Whether it's starting his own label with Lee Foss, Hot Creations, or collaborating with other big names as part of his supergroup Hot Natured, Jones' imprimatur can be felt across the house and underground scenes across the globe.  He's back with a new solo EP Planets, Spaceships and he's teamed up with Digitaria on the title track, a duo who hail from Belo Horizonte (OXD's Tad also calls it home).  The song lives up to the Jamie Jones brand of heavy, funky and bass-heavy house, harkening a sound found often at underground dance parties.
Bot feat. Robert Owens: 'Friday Pulse (Riton Remix)'
Often producers tend to get the most credit in house music, so it takes a special sort of vocalist to truly stand out amongst a sea of DJs and producers. Robert Owens is one of them. He's lent his soulful voice to dozens of house tunes since the mid 80's and is a recognizable name as part of the golden era of Chicago House music. Italian producer Bot, formerly on half of The Crookers, teamed up with this legend for the soulful yet funky jam 'Friday Pulse'. Riton remixed the song and adds a frantic backing and funky bass line, which works perfectly with the half spoken/half sung nature of Owen's vocals.
We are on Spotify!  Subscribe to our 'As Featured on Towleroad' Playlist to listen to tracks posted from past weeks.  For more information on OXD, check out our website and accompanying blog at www.occupythedisco.com, like us on Facebook, or follow us on Twitter: @OccupyTheDisco