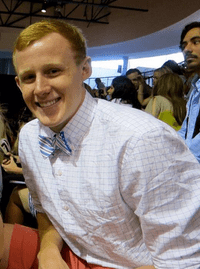 In an email sent to his swim team last week, University of Texas junior Matt Korman announced he is gay and finally ready to live his life openly and authentically. Outsports reports that Korman had just recently come out to his family at home and was tired of putting up the facade while at college. 
Read the email, in part:
Although this has been something I have known for a while, it hit me particularly hard more recently as I have realized that I'm not getting any younger and would like to start dating and enjoy the simple things of life that I have been missing out on. When I was younger I thought I was only curious or it was just a phase for me, but have come to terms that I'm actually gay. (There, I finally said it)
For a long time I tried to be someone that I am not. By opening up and talking about it I have learnt that this is normal and its okay to be who I am. I have accepted myself for who I am. There is nothing to be ashamed of. It is not something that I choose. It just is.
Please know that I am telling you this about myself because I love you guys and I really want you to know this important part of me. I was growing tired of all the lying, dishonesty, and pretending. You all have always been there for me and supported me in everything that I do. You are and forever will be my brothers. I simply couldn't continue to hide this from you anymore because it was slowly killing me. I want you to know me for who I am.
Outsports also caught up with Korman more recently to ask how his teammates have taken the news: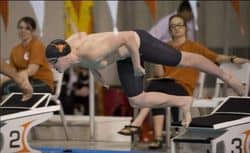 "I've been totally blessed by this whole situation because it's gone so well," Korman said. "I've gotten zero negative feedback. There were a couple guys who always throw around the word faggot and try to make every situation as masculine as possible. We have guys from the middle of nowhere conservative Texas. But they've been like, 'we're totally fine, you're still my friend and my teammate and good for you.'"
[top picture via Twitter]