The Honolulu Star Advertiser and Hawaii News Now both report that 46 gay couples exchanged vows on the first day marriage equality was legal in the Aloha state.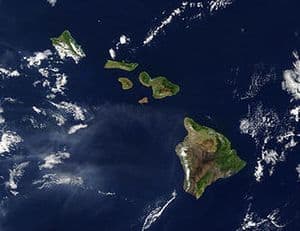 A total of 37 couples got married at Sheraton Waikiki's Leahi Club Lounge, which hosted mass ceremonies for anyone wanting to sign up.
Department of Health officials say the success of the event, and others like it, lead to a much quieter morning at the state's marriage license office than expected.
"A lot of people who were anxious to get their license at midnight as soon as they could – wanting to be first – actually did that at the Sheraton and other venues, so this morning we didn't have a long line," explained Keith Yamamoto, Deputy Director of the state's Dept. of Health….
…In a statement from the Department of Health: "As of 3 p.m. Monday, the Hawai'i State Department of Health had received 179 online applications for marriage licenses for same-sex couples.  Of the 179 licenses, 46 of the couples were married today and had their marriages registered by the department.  Of the 179 marriage license applications, 49 of the couples identified one or both people as non-residents, and 130 of the couples were both residents of Hawaii."
Watch a report from Hawaii News Now, AFTER THE JUMP…