In November we reported on a British and a Ugandan man facing a possible prison sentence in Uganda after a tabloid published photos of them having sex that were taken off a laptop stolen from the British man by burglars.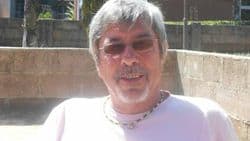 The case, which activists have been calling a "show trial", has now been adjourned for the third time, AFP reports:
Bernard Randall, 65, had pleaded not guilty at his initial hearing in October to the charges, saying the laptop on which the images were found was stolen before being passed on to a Ugandan tabloid newspaper. Randall was back in court on Monday, but the case was adjourned for a third time.
"It has been postponed to January 22 because neither the file nor the prosecutor are here," he told AFP, adding he was happy over the delay because the alleged laptop thieves were due to go on trial first. "If they are found guilty then it means that what I said is true, they robbed me, so (there was) no trafficking on my part," he said.