It was about 11 p.m. on a chilly Tuesday night in New York City, and RuPaul's Drag Race season two queen Pandora Boxx was bouncing on my lap. It was the audience participation portion of her holiday show A Very Cougar Christmas, performed with drag superstar Sherry Vine. They'd already parodied "Winter Wonderland," and Sherry damn near brought the house down with her rendition of "How I Blew Ya" (to the tune of Leonard Cohen's solemnly revered "Hallelujah," naturally).
A Hallmark holiday special, this was not.
The scene is not uncommon this time of year. Their show was just one of several drag odes to the holiays taking place in this very theater this month, and part of the many performances happening all across the country this season. Perhaps this is the war on Christmas conservatives are so worried about.
For Pandora, it's just a natural fit. "Certainly with drag it's all about decadence, and what's more decadent and slightly gaudy than Christmas?" she said.
She's got a point. Despite the religious origins, Christmas — the twinkliest, sparkliest (and some would say drunkest) of the holidays — has embraced the most over-the-top, theatrical queer sensibilities. And many in the gay community are embracing it right back
"There's Radio City Music Hall, if you want something traditional," said Sherry. "I've noticed in the LGBTQ community, there's definitely a hunger for this kind of entertainment."
Yes, for some in the LGBTQ community, making the yuletide gay may not be more complicated than a snuggle with your partner in tasteful sweaters, but for others there will never be enough tinsel, glitter and lights decking the halls. (There's a reason "gayer than Christmas" is a high camp standard.)
Aesthetics are part of the appeal, but is there more behind the connection between the gay community and the holidays? Pandora, Sherry, Drag Race season five runner-up Alaska (pictured above), legendary drag queen Jackie Beat and The State's Kevin Allison share their thoughts, AFTER THE JUMP … 
Sherry attributes some of the recent proliferation of holiday drag shows at least partially to the immense popularity of Drag Race, but skewering Christmas classics has been a mainstay of the LGBTQ community for years. 
Jackie Beat, who recently had her 16th annual holiday show, is just one example. "Um, isn't it obvious? They're all copying me!" she said. Now she focuses on parodying the biggest pop songs of the year with a holiday twist. This year she turned Lady Gaga's "Applause" into an ode to post-holiday dieting eating only applesauce. "I have literally run out of holiday songs to warp." 
The LGBTQ fascination with the holidays extends beyond just drag performers. Kevin Allison, host of RISK! storytelling podcast and live performances, used the holidays as a theme for a December show. He believes there's something about gay culture that facilitates a deep love for the season.
"In my 20s, I felt like if you're gay and male, then you have an OK from society about expressing the more sensitive, the more unfiltered, the more kind of feminine appreciation for, say, things like a beautiful song, or a beautiful Christmas tree, or just sentimental stuff," he said. "As gay men we've always felt like, damn it, if we think something is beautiful and wonderful and gorgeous, we're going to damn well celebrate it. This is the time of year for that kind of youthful, innocent, let's-celebrate-how-sweet-things-can-sometimes-be."
The warm and fuzzy feelings run deeper than just a love for the music and decor. LGBTQ audiences are seeking community along with their pursuit of entertainment.
"I think it comes from LGBT people being ostracized by their families, and so they'd come together especially on major holidays (um, Thanksgiving and Christmas are like the biggest drinking nights of the year in gay bars)," said Alaska, fresh off her own show, Happy Birthday Jesus.
Allison also noted the importance of families, blood or otherwise, this time of year. "One of the things I notice curating stories for RISK! is that family is probably the number one thing that people think of when they think of Thanksgiving or Christmas or Hanukkah," he said. "I think that gay people often feel like, or are at least a little bit more attuned to, this whole idea of having chosen families as well."
Still, these aren't some earnest group therapy sessions, either. If there's a common thread throughout gay holiday celebrations — which typically run the gamut from very, very naughty to only a little nice — it's humor.
"I always think of John Waters … the scene where the Christmas tree falls on top of her," Allison said. "We have such a great sense of humor about how, oftentimes, right under the surface of things that seem sweet and wonderful and lovely there can be a lot of messiness — especially as far as families are concerned."
Often, that humor comes in the form of musical parodies. Usually they feature more than a few passing references to bodily fluids and other NSFW topics.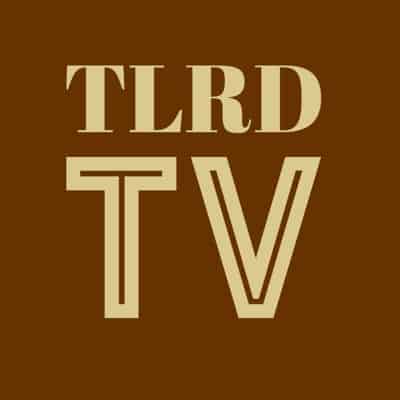 "Turning lyrics like 'O Christmas tree' into 'I smell like pee,' and 'Silent night' into 'I have to fart' is timeless comedy that is fun for the whole family," said Alaska. (Her holiday show also featured a segment about dating the most famous daddy bear of them all, Santa Claus.)
Even without the cruder humor, the classic holiday specials have their own touch of Christmas camp.
"I was obsessed growing up with any kind of variety show. If there was Carol Burnett or the Mandrell Sisters or some kind of Christmas variety show special on TV, I was obsessed," said Sherry. "I'm dating myself when I talk about the Mandrell Sisters, but I remember watching the shows and they'd have Dolly Parton on as a guest; it looked like so much fun. I remember being a little kid and being like, 'Oh my god, that's what I want to do.' I didn't know I was going to do it with a wig, but I knew that's what I was going to do."
Jackie Beat traced it further back. Way back. All the way back to the original Christmas story.
"Some slut gets knocked up and her gay boyfriend — who hasn't laid a finger on her — sticks with her all the way to a filthy manger to have the 'special' baby? Puh-lease!"
As the holiday season draws to a close, there's still time to inject a little drag queen-approved joy into your world while you nurse the last of the eggnog.
"Throw some tinsel on the wall! Make it look like a unicorn farted, and just glitz it up," said Sherry. "And get out! Some people just sit in the house, because it's too cold. Make yourself go out, you'll be happy that you did."
If you're dead set against holiday cheer, there are still plenty of opportunities to enjoy these performers. See more of Sherry Vine in her new video spoofs of Lady Gaga's 'ARTPOP.' Pandora Boxx will be recapping 'RuPaul's Drag Race' season six for LogoTV.com. Alaska's got a new single, "Ru Girl." You can catch Jackie Beat live, or have a chuckle at some of her writing on 'Hello Ross!' Kevin Allison's RISK! live show is touring throughout 2014.