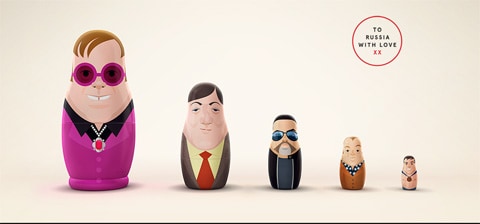 The Kaleidoscope Trust, a UK based international LGBT rights charity, is auctioning off seven sets of these Russian nesting dolls in a #ToRussiaWithLove campaign.
The auction will be held today through December 22  to raise money for The Kaleidoscope Trust and their counterparts in the Russian LGBT community, says the group.
They add: "Over Christmas, Mother will deliver a set of dolls to the Russian Embassy in London and The Kremlin as an act of solidarity with the LGBT community in Russia."