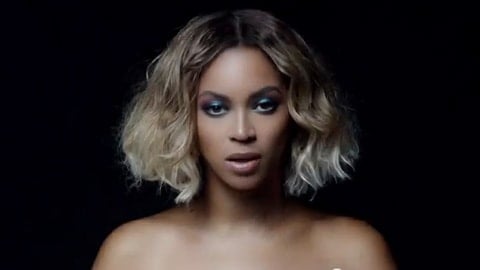 Beyoncé dropped a surprise fifth studio album last night with 17 tracks and videos for each directed by the likes of Jonas Akerlund, Terry Richardson, Malina Matsoukas, Jake Nava and Hype Williams. On the album she also collaborates with Jay Z, Frank Ocean, Drake, and Chimamanda Ngozi Adichie.
She announced the release on Instagram (see below), calling it a "visual album".
Said Beyoncé:
"I see music. It's more than just what I hear. When I'm connected to something, I immediately see a visual or a series of images that are tied to a feeling or an emotion, a memory from my childhood, thoughts about life, my dreams or my fantasies. And they're all connected to the music. I didn't want to release my music the way I've done it. I am bored with that. I feel like I am able to speak directly to my fans. There's so much that gets between the music, the artist and the fans. I felt like I didn't want anybody to give the message when my record is coming out. I just want this to come out when it's ready and from me to my fans."
Watch the announcement below and 17 preview clips of all the videos, AFTER THE JUMP…
"Blue"
"Blow"
"Drunk In Love"
"Superpower" featuring Frank Ocean:
"Rocket"
"Flawless" featuring Chimamanda Ngozi Adichie:
"Pretty Hurts"
"Partition"
"No Angel"
"Mine" featuring Drake:
"Jealous"
"Heaven"
"Haunted"
"Grown Woman"
"Ghost"
"XO"
"Yoncé"