The Chinese province of Hunan has denied gay activist Xiang Yuhan's application to form a non-governmental organization (NGO) for LGBT people because homosexuality is "against spiritual civilization," the NYT reports: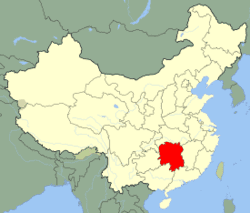 Stamped with the red star of the state, the response came: Homosexuality was "against spiritual civilization construction" and "in violation of morals," the Hunan Province Civil Affairs Department said, in a rare demonstration of an official position on homosexuality from a branch of the Chinese state, which usually adopts a "don't tell and we won't ask" attitude.
The response, dated Nov. 26, came days before the release of government figures showing a rapid rise in H.I.V. infections among younger people, especially homosexuals, highlighting a health risk that activists say needs to be addressed with greater openness and social acceptance.