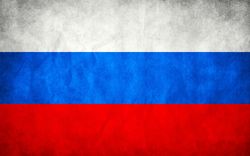 Dmitri Isakov, a gay rights advocate, has been convicted under Russia's anti-gay propaganda laws for holding a protest sign in a central square of his city. The law, which was instated in June (when Isakov held his protest), has now prompted three convictions.
The New York Times reports:
A regional court in Kazan, Russia, convicted a gay-rights advocate on Thursday for violating the country's much-criticized law against "gay propaganda."
The advocate, Dmitri Isakov, faces a fine of 4,000 rubles, or about $120, for having stood on a central square in June while holding a sign that read: "Being gay and loving gays is normal. Beating gays and killing gays is criminal."
Though he has been punished, Isakov had only one message about his activism: "I will not stop."