Soon after the openly lesbian Texas city mayor Annise Parker announced that same-sex spouses of city employees would receive health and life insurance benefits, the Harris County GOP sued Parker and got Republican Judge Lisa Millard to stop the benefits from going into effect.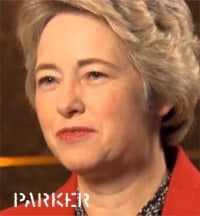 But City Attorney David Feldman has just gotten the case moved out of Millard's district court and into a federal court.
Lone Star Q has more:
The notice of removal also brings light of how Republican Judge Lisa Millard failed to notify Mayor Annise Parker and the city of Houston before holding a hearing the exact same day Republicans filed the lawsuit, and then immediately signing a temporary restraining order halting the new same-sex benefits policy enacted by Parker in November…
The notice of removal has now automatically moved the lawsuit case into federal court.
Republicans are going to have to ask a federal judge to remand their case in order to get it back to state court.
The article goes on to say that the Harris County GOP lawsuit and the lawsuit filed by the Lambda Legal on behalf of three same-sex Houston couples could be consolidated into one lawsuit in federal court and finally put the constitutionality of Texas' same-sex marriage ban on trial.
Earlier this year, two same-sex Texas couples also filed a lawsuit calling Texas' 2005 amendment unconstitutional.