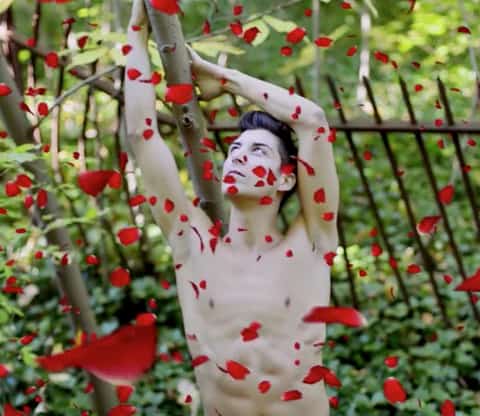 The late filmmaker Derek Jarman, who died of an AIDS-related illness in 1994, is the subject of a "performance project" by Caridad Svich and force/collision, directed by Ben Carver.
Writes Carver:
 I added numerous Jarman motifs to the video, including the martyrdom of arrows in Sebastian", the punk sensibility of "The Last of England", and the wedding dress worn by his muse Tilda Swinton in that same film. force/collision Founding Director John Moletress aims to bring a contemporary perspective on the life of this legendary artist, with a script that integrates media with performance.
Watch a trailer for the project, AFTER THE JUMP…
(via boy culture)
JARMAN from Ben Carver on Vimeo.