Louisiana will fall in line with orders from the Pentagon to provide spousal benefits to married partners of gay servicemembers, the Washington Blade reports.
The state had previously refused to comply, citing state laws banning same-sex marriage.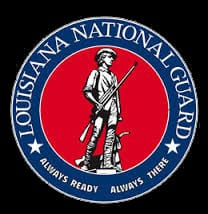 "Federal personnel will enroll all dependants of same-sex marriages, in benefits programs. This solution ensures that no Louisiana National Guard Personnel will be asked to violate the Louisiana Constitution," said Lt. Col. Michael Kazmierzak, a spokesperson for the National Guard."
The Blade adds:
Kazmierzak later clarified the policy change means Louisiana will follow the same plan as Texas, which last week announced it has come to an agreement with the Pentagon to process same-sex benefits. The Texas plan involves enrolling the spouses of gay troops into the Defense Enrollment Eligibility Reporting System through federal dollars and resources – even at state-run installations.
Louisiana was prior to its announcement one of three states that had yet to comply with a Pentagon directive to provide spousal benefit applications to gay troops in the wake of the Supreme Court decision against the Defense of Marriage Act. With Louisiana in compliance, the remaining states are Georgia and Mississippi.
The American Military Partner Association (AMPA) released a statement in response to Louisiana's decision:
"Officials from the Louisiana National Guard have finally made the right decision and we are satisfied with the outcome," said Stephen Peters, president of AMPA. "However, this situation only highlights the bigger issue that still needs to be addressed. There are still major conflicts between state and federal laws where states have codified discrimination against gay and lesbian Americans into state laws and constitutions. This is yet another stark reminder of how far we have yet to go to achieve our nation's promise of 'liberty and justice for all.'"