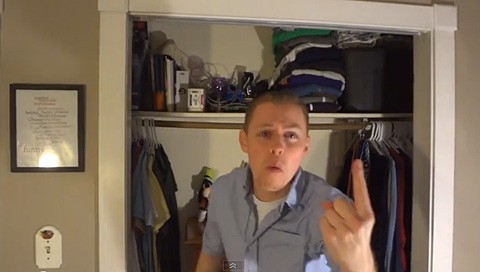 When Tom Daley posted his 'coming out' video, I wrote that he had come out as bisexual, a reflexive action most likely applied in haste of getting my post up, but inaccurate, I'll admit, as Daley said he still may "fancy girls", but didn't label himself gay or bisexual, or anything.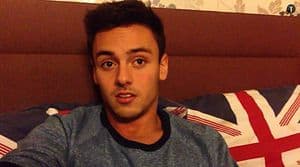 Since Daley came out I've read many pieces on this topic.
Michelangelo Signorile sees a new trend in Daley's coming out moment, and actress Maria Bello's, which didn't garner nearly as much attention but was similar in its lack of labeling:
Make no mistake: They did come out — contrary to those who've claimed otherwise — but simply as being in same-sex relationships right now, and as having attractions to, or having been involved with, people of the opposite gender.
This was very new, and very different from the "I don't like labels" attitude of some celebrities of yesteryear, like Michael Stipe or Morrissey in the '80s, or TV stars like Sean Hayes in the '90s, who were often just trying to keep the press at bay at a time when they believed that coming out would have alienated fans. Not only did they reject any term to describe themselves, but they never talked of same-sex relations ever, keeping it in the realm of the private. In most of these cases, particularly in the cases of actors and musicians, the individuals in question were concerned for their careers. And yet, many didn't want to lie outright, like Hollywood celebrities who are closeted and often mocked. "I don't like to define myself" was convenient, even utopian and cool.
But Daley and Bello aren't even saying that much, perhaps because, in the end, that was always a defensive stand (wrapped up in hipness), and both of them are far from defensive.
Also, vlogger John Scholl (pictured, above) has something to say about it, 
AFTER THE JUMP…