What you really wanted for Christmas?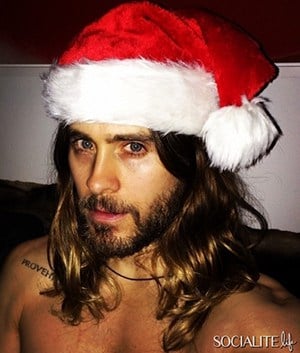 Singer/songwriter Vanessa Carlton got married. And Stevie Nicks officiated. 

Are gay marriage bans in jeopardy? Some say "not so fast": "'I wouldn't say [the Windsor ruling] is the death knell for marriage exclusion through the rest of the states, but I think it does initiate the next round of marriage equality victories,' said Bill Eskridge, a professor at Yale Law School and a constitutional law expert who has authored many works on legal issues facing same-sex couples. 'My prediction is that there will be a very fair number of judges who will be persuaded that marriage equality should prevail,' he added."

The residency has begun. 

And the stars showed up to get a piece of her.

In case you missed it, the trailer for Zac Efron's raunchy comedy That Awkward Moment that features a scantily clad (and work unfriendly) Efron dealing with some consequences of taking a certain little blue pill. 

Boy Scouts to open ranks to gay youth come January 1: "'My hope is there will be the same effect this Jan. 1 as the Y2K scare,' said Brad Haddock, a BSA national executive board member who chairs the policy implementation committee. 'It's business as usual, nothing happens and we move forward.'"

Tina Fey has a new show in the works about a "woman who escapes a doomsday cult and starts life over in New York City." Sadly, she won't be in this one. 

Fellow funny lady Rashida Jones has also sold a show with a somewhat wacky bent:"The half hour comedy [set to air on HBO] is called Claws and is described as a midnight-dark workplace dramedy-noir about a nail salon in Florida and the strange, dangerous women who work there."

Feathers appear to have been the exception rather than the rule with Dinosaurs.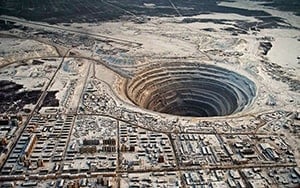 The 38 most haunting abandoned places on earth.

Is Facebook losing ground with teens? "Researching the Facebook use of 16-18 year olds in eight EU countries, the Global Social Media Impact Study found that as parents and older users saturate Facebook, its younger users are shifting to alternative platforms. 'Facebook is not just on the slide – it is basically dead and buried,' wrote Daniel Miller, lead anthropologist on the research team, who is professor of material culture of University College London. 'Mostly they feel embarrassed to even be associated with it. Where once parents worried about their children joining Facebook, the children now say it is their family that insists they stay there to post about their lives.'"

U.N. Peacekeepers arrive in South Sudan: "U.N. warns that despite efforts to organize a ceasefire, tensions remain precariously high."

NY Times reexamines Benghazi terror attack, finds no evidence of a link to Al Qaeda. "Interviews show militia and insults to Islam fueled assault."