The New Jersey legislature is planning to take up a marriage equality bill on Monday, the Star-Ledger reports: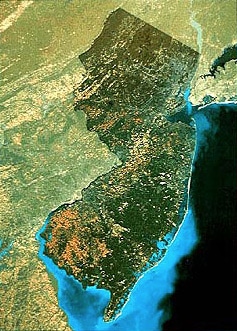 The Senate Judiciary Committee on Monday is scheduled to hear a new bill called the Marriage Equality Act, (S3109) which is a slightly modified version of a bill (S1) to legalize gay marriage that Republican Gov. Chris Christie vetoed in 2012.
The measure was posted for a committee vote late today. Sponsors said while they believe this is the best option, the debate isn't over.
"This is the step we're taking right now. This is a very fluid situation," said state Sen. Loretta Weinberg (D-Bergen). "It could change."
Gay marriage has been permitted in New Jersey since October, thanks to a Superior Court decision to legalize it. Hours after the weddings began despite efforts to stay the ruling, Christie dropped his appeal. Some advocates have argued for the need to write it into state law, stating that a higher court could overturn the decision if things change.
Said Christie spokesman Michael Drewniak: "We will treat it as we do with all bills in the normal course."
In related news, the AP reports that more than 700 gay couples have married in the first 47 days the state has allowed it:
The state Health Department that as of Dec. 6, town registrars had informed the state of 679 new marriages and 30 couples married legally out-of-state renewing their vows. Of the new marriages, 461 of the couples already had civil unions or domestic partnerships in New Jersey.
Meanwhile, a petition drive is underway on MoveOn.org urging conversion of the more than 16,000 civil unions in New Jersey to full marriages.
Write the petitioners:
16,000+ Same Sex couples completed the process of getting "Married" when New Jersey Civil Unions were promised to provide complete EQUALITY; they followed all the rules, paid the required fees, filed the applications and they have already had their wedding day. These Couples chose the people who would be their best men and maids of honor; they meticulously planned their special events, picked out the locations, the flowers, the Tuxedos and the Dresses. These couples already stood in front of their family members and friends to vow to love, cherish and obey each other for as long as they both shall live. And such as it is with any other Marriage, this experience was meant to be a "Once in a Lifetime" celebration and for that special day to be commemorated with each Anniversary Year on that exact date. These couples entered into New Jersey Civil Unions with the full knowledge, understanding and expectations of the being granted the legal equivalent to every other New Jersey Marriage. It's time the New Jersey Legislature honor its promise of Full Marriage Equality to these Civil Union Partnerships.