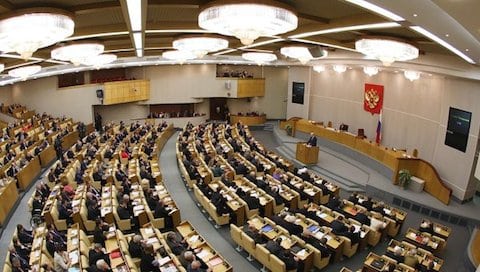 Renowned opera singer and parliamentarian for Putin's United Russia party Maria Maksakova met with the liberal wing of her party to discuss the existing anti-gay propaganda laws and argue for a repeal. Her first argument that the use of "non-traditional" in the law's wording was unnecessary as "traditional" relations such as heterosexual pornography are also harmful to minors.
I'm not against our family values, but couldn't we take 'non-traditional' out of this law through amendments? And expand the law, so that any harmful propaganda of a sexual character to minors became inadmissible.
This would at least put heterosexual and homosexual citizens, theoretically, on the same level. Maksakova also brought to the party's attention that the law is having substantial negative impact on Russia's investment climate, noting in particular that Russian artists are having a harder and harder time finding work abroad, such as conductor Valeriy Gergiev being faced with questions and protests as he tours. 
Lastly, Maksakova also brought to light the substantial increase in hate crimes that have occurred as a result of the law, citing the murder of a 23-year-old man in Volgograd in particular.
You can see a video of Maksakova's speech AFTER THE JUMP…
Automatic English captions can be enabled by clicking on the "CC" icon to turn on captions, and then selcting "English" as a translation option.