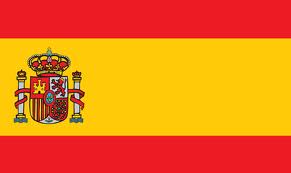 Earlier this year one of the steps that the Russian government took to further demonize homosexuals was to ban adoptions of Russian children by gay couples and even going so far as to ban all adoptions from any country that has legalized gay marriage, such as France, regardless of the orientation of the adopting couple.
Most countries have condemned these actions, but Spain has chosen instead to bow to Russia's whims. In January, Spanish officials will be signing an accord with Russia that will allow the country to continue adopting Russian children so long as Spain prevents any of them from being adopted by same-sex couples. The accord even extends to adopted children who wind up abandoned or in some other way lose their Spanish parents; Spain will be required to report to Russia where the children have been relocated to and will not be allowed to be adopted by same-sex couples.
Sweden is also considering a similar accord, and the Putin mouthpiece Voice of Russia claimed that similar accords with the U.S. and Israel had also been in the works.