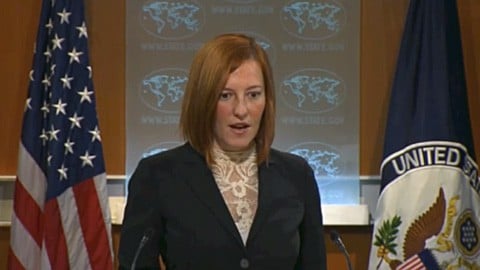 State Department spokesman Jen Psaki was grilled for several minutes today about the Indian Supreme Court decision recriminalizing sodomy and could not say what action the United States might take to encourage the Indian government to remedy the human rights issues raised by this ruling.
Psaki said that Secretary of State John Kerry had not spoken with the Indian government directly about the ruling as it had taken place today but said that the United States opposes any laws denying equality to LGBT citizens and is "concerned" about today's ruling.
One reporter suggested there is a problem that the U.S. is threatening sanctions on Ukraine because it is violating human rights and said that it is not clear "whether this has come up, will come up, or will ever come up" with the Indian government and the perception appears that relations are "full speed ahead"
Replied Psaki: "As you know we don't group every country, and everything that happens into the same category, and every circumstance is different."
Watch, AFTER THE JUMP…