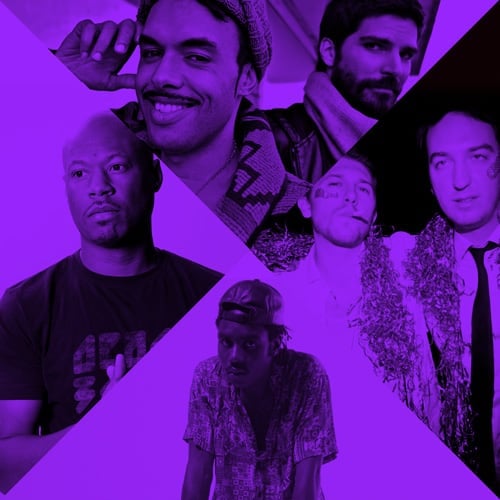 BY OCCUPY THE DISCO / TAD HAES
The OXD Mirror is a weekly music column brought to you by the boys of OCCUPY THE DISCO (OXD), a New York City based movement created by three music lovers, Ru Bhatt, Josh Appelbaum, and Tad Hães, who want to share their love for disco, house and dance music with the world.
This week I'll be sharing my top 10 tracks from 2013. Josh featured his last week, and Ru will share his in the coming weeks.
10. Future Four: 'Into Orbit'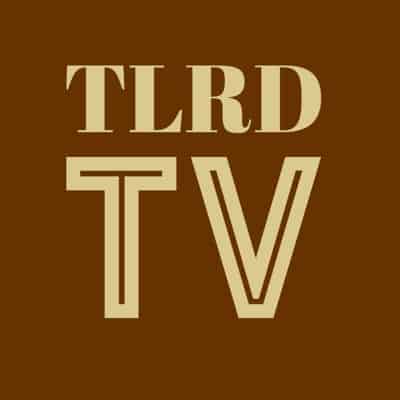 Future Four is an act led by Andy Meecham, the man behind Chicken Lips and The Emperor Machine, who has been featured on this column enough times to need no introduction. As Future Four, Meecham takes a new direction towards a lighter and happier mood, which can be experienced through the incredibly uplifting 'Into Orbit.' In some ways, the track even reminds of me of an Everything But The Girl classic, with the addition of the usual space twist which is so particular to Meecham's work.
9. Dusky: 'Nobody Else'
2013 saw the peak of the late 90's UK-garage trend through acts like Disclosure, Bicep, and Dusky. The latter was responsible for the huge hit 'Nobody Else,' an ultra-catchy 90's-inspired house track with dark moments, soulful vocals and enough versatility to move dance floors with all kinds of crowds.
8. The Juan Maclean: 'Feel Like Movin''
The Juan Maclean has consistently put out fantastic releases since its inception, so it comes as no surprise that out of two singles that made the light of day this year by the duo, at least one would be a favorite of mine. The high energy in 'Feel Like Movin'' is unlike of any other track I've come across this year, and as Nancy Whang sings "it's the perfect night to get away," one can't help but long for another night out dancing.
TRACKS #7 THROUGH #1, AFTER THE JUMP…
7. Todd Terje: 'Strandbar (Disko)'
My adoration for Todd Terje is no secret to the column readers, as the Norwegian DJ/producer/instrumentalist has been crafting a unique musical landscape during the last decade with every new release. He has gone from balearic-inspired remixes to edits of classic disco tracks, to dancefloor bangers and most recently even italo-disco – while keeping everything cohesive and of high quality. With the very tropical 'Strandbar (Disko),' Terje seamlessly blends an otherwise borderline-cheesy piano arrangement with sophisticated synths to come up with one of the most played tracks at clubs across the globe in 2013.
6. Close feat. Charlene Soraia & Scuba: 'Beam Me Up'
Will Saul's project Close kept the status of one of my favorite new artists throughout 2013, even with a number of other great names that appeared along the way and threatened to take its position. His first single for the debut album was 'Beam Me Up,' a collaboration with producer Scuba and featuring vocals by Charlene Soraia. I still get the chills at every listen of the track's dark beats and haunting bass.
5. Bob Moses: 'Hands to Hold'
At first listen, Bob Moses' 'Hands to Hold' might not seem like the usual club banger we are accustomed to hearing on a dancefloor at 2am. But on the hands of a skilled DJ who knows what to play and, most importantly, when, it can easily become the most memorable track of the night, inciting instant feedback from the crowd.
4. Floorplan: 'Never Grow Old'
Most people when confronted with the word "techno" will promptly state how much they dislike its dryness, heaviness and instrumental nature – an unfair treatment to one of the most important dance genres. Robert Hood's project Floorplan has a track that will prove them techno can be great – even melodic.'Never Grow Old' does so merely by adding a few organic elements in the mix. An extremely powerful female vocal, as if straight out of a church service, complete with the crowd present in the background, and subtly distorted piano notes take this track to a transcendental level. Listen to the full version here or on Spotify.
3. No Regular Play: 'Nothing Less'
Everything you expect from a fantastic house anthem can be found in 'Nothing Less' by No Regular Play: uplifting melodies, brass solos, throbbing beats, hypnotic synths and a pumping bass. Sure, some may claim an iconic house track would most likely include vocals. In some cases though, just as with images, a sax solo is worth a thousand words.
2. Manhooker: 'Club Anonymous (Rotciv Extended Club Mix)'
Tomasz "Guiddo" Switala and Sebastian "Mavin" Magassouba are Manhooker, a duo that hails from Berlin and is responsible for the stellar 'Club Anonymous.' Through the re-work of Brazilian producer Rotciv, the track becomes the representation of that exact time on the dancefloor when you realize everything is right and just a few minutes seem to last forever.
1. Blood Orange: 'Uncle ACE'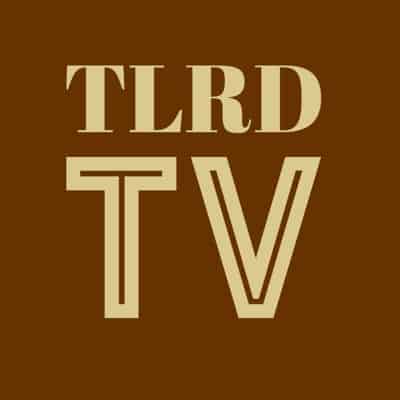 Although Devonté Hynes has produced tracks for pop-starlets like Solange and Sky Ferreira and worked with bands such as Florence & The Machine and The Chemical Brothers, his world is intrinsically tied with the oppressed minority of LGBT (and mostly black) homeless teens. On his sophomore album as Blood Orange, Cupid Deluxe, that connection becomes evident through 'Uncle ACE,' the third track in the release. The title is a reference to "uncle Ace's house," a nickname given to the ACE subway line in New York City by these young lost souls. Taking cue from a disco beat and jazzy saxophones, while mixing masculine, spoken voice with a more delicate, soulful vocal style at times, Hynes creates the perfect combination of sadness and euphoria, defying pre-conceptions of genre and sexual identity the classic way: through disco.
Follow us on Spotify!  Subscribe to our 'As Featured on Towleroad' Playlist to listen to tracks posted from past weeks.
For more information on OXD, check out our website and accompanying blog at www.occupythedisco.com, like us on Facebook, or follow us on Twitter: @OccupyTheDisco.