Ugandan President Yoweri Museveni has said that he will review the recently passed anti-gay bill before signing it into law, according to Uganda's New Vision: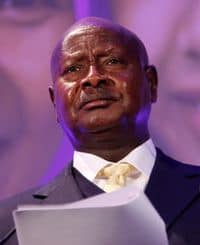 "I will first go through it. If I find that it is right I will sign but if I find that it is not right I will send it back to Parliament", he said.
The President was reacting to the comment made by the head of the Pentecostal Churches in Uganda, Apostle Joseph Serwadda, calling on the President to sign the Bill against homosexuality that was passed last week by Parliament.
The Bill seeks, among other things, to slap charges of life imprisonment to those found guilty of the acts.
Last week, both the White House and State Department spoke out against Uganda's anti-gay bill.