Same-sex marriages in Utah will be able to continue unabated for at least a few more days. The Attorney General has announced that the state won't take its appeal to the U.S. Supreme Court immediately, FOX13 Salt Lake reports: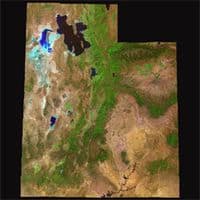 The state had said Tuesday it would file a request with U.S. Supreme Court Justice Sonia Sotomayor, after the 10th U.S. Circuit Court of Appeals in Denver rejected the request. On Thursday, attorney general's spokesman Ryan Bruckman said the office was coordinating with outside counsel before proceeding.
"The attorney general's office is working to prepare the appeal to the Supreme Court on the 10th Circuit's denial of a stay. Due to the necessity of coordination with outside counsel the filing of the appeal may be delayed for a few days," he told FOX 13′s Ben Winslow. "It is the intent of the AG's office to file with the Supreme Court as soon as possible."
The delay means that same-sex marriages would continue to be performed in Utah until the nation's top court decides. Justice Sotomayor, who oversees the 10th Circuit and Utah federal courts, could either grant or deny the stay, or she could ask the entire U.S. Supreme Court to decide the issue.