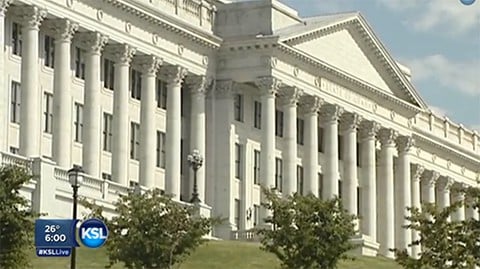 Following U.S. District Judge Robert Shelby's landmark decision that found Utah's ban on same-sex marriage, known as Amendment 3, unconstitutional, hundreds of same-sex couples were wed in the Beehive State. Despite the U.S. 10th Circuit Court of Appeals' unwillingness to grant a stay of Judge Shelby's ruling, the state and its new Attorney General, Sean Reyes, announced their plans to seek an emergency stay from the U.S. Supreme Court. Though the AG and the state have yet to file this request, the AP reports that Reyes has met with state lawmakers and is requesting $2 million to hire outside counsel to help win the case: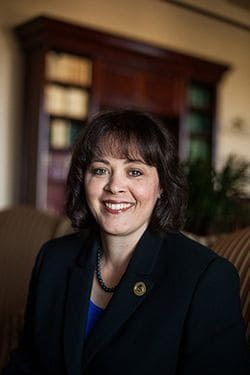 "We need the best we can get," House Speaker Becky Lockhart, R-Provo, told KSL-TV "He (Reyes) is coming into this, frankly, in the middle."
Reyes is set to be sworn into office on Monday.
After hearing the projected cost, Lockhart said the House Republican majority leadership "felt comfortable telling him, 'Move forward with what you think is in the best interest of the state.'"
She said she has learned from other lawmakers that their constituents are willing to defend the constitutional amendment in court even if it means spending more money.
"To go through the court process on an issue that, on a 2-to-1 vote, the people of our state felt was important to have in our constitution, I think is of value," the speaker told KSL.
Senate President Wayne Niederhauser, R-Sandy, said he would likely be willing to appropriate the funds for outside counsel.
"This is a big deal for the Legislature and for Utah," he said.
Sen. John Valentine, R-Orem, said additional attorneys were needed.
"We should be paying for the best and the brightest," he said. "This is a case that is not only a historic precedent, but it's one that really goes to the core of what states' rights is all about."
Support for the hiring of outside counsel came not only from within the ranks of Republican lawmakers, as KSL Utah reports:
Sutherland Institute President Paul Mero said the conservative think tank has already called for the attorney general to appoint outside counsel on the Amendment 3 case.
"We've been very disappointed with counsel in the A.G.'s office to date," Mero said. "And we think given that Sean is new in that seat, that outside counsel would make sense."
LGBT rights watchdog HRC has meanwhile denounced the proposed spending of tax dollars to defend a bigoted law:
"Defending discrimination while expending millions of taxpayer dollars to do it is beyond explanation," the HRC said. "It should be an affront to all Utahns that their hard-earned tax dollars — dollars that should be going into schools, roads or health programs — will instead be used to be on the wrong side of history."
Watch a news clip on how Utah's doubling down to defeat gay marriage AFTER THE JUMP…