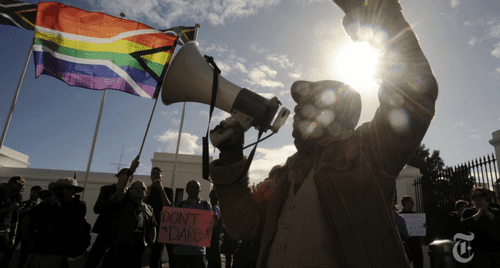 As the only country in Africa with marriage equality, gay and lesbian South Africans have arguably enjoyed more expansive freedoms and rights than most other LGBT individuals across the continent.
South Africa's unique situation is, in no small part, thanks to Nelson Mandela and the human rights reforms he set into motion as president during the 1990s.
Now, with Mandela's passing, some gay South Africans are concerned about a possible rollback of LGBT rights. In a video profile, The New York Times interviews an interracial, gay South African couple to get their take on Mandela's passing and what it means for larger challenges related to the intersection of race, class, and sexuality in the country.
Check it out, AFTER THE JUMP…