Here are 16 things you should know about the recent passage of an anti-gay law in Nigeria and the reported arrests that have been made, as well as reaction from the U.S. and the EU. (Some points here were sourced from this AP story.)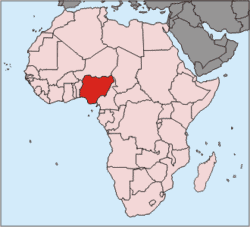 — The Nigerian law passed late last year but was not signed by President Goodluck Jonathan until last week.
— Four men were arrested over the Christmas holiday and tortured and beaten until they gave names of others.
— The crime? Belonging to a gay organization.
— Authorities were responding to a ridiculous rumor that the U.S. paid activists $20 million to promote gay marriage in Nigeria, according to an AIDS counselor.
— Now, at least 38 have allegedly been arrested from a list of 168, according to reports. According to Chairman Mustapha Baba Ilela of Bauchi state Shariah Commission, 11 have been arrested over the past two weeks.
— All of the 11 arrested signed confessions (probably tortured out of them) that they belonged to a gay organization that some later retracted in court.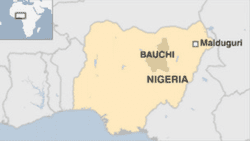 — Dozens of gay people have fled Nigeria's Bauchi state because of the crackdown.
— Some of the victims are receiving backing from an organization called Initiative For Equality in Nigeria.
— Police regularly use detainees' cell phones to text and lure others, and then extort money from them under the threat that they will be exposed as homosexual.
— The newly signed Nigerian law has penalties of 14 years for people in gay marriages or civil unions and 10 years for people found to be members of gay clubs, societies, or organizations.
— Nigeria has the second-largest HIV epidemic with approximately 3.4 million people living with HIV, and HIV/AIDS services may be severely affected by this new law.
— Bauchi state has a Western-style penal code as well as Shariah law.
— Sodomy is already outlawed and carries the death sentence in Bauchi state under Shariah law, with death by public stoning or injection. No such penalty has been made thus far.
— The U.S. State Department has been monitoring the situation since before the law's passage.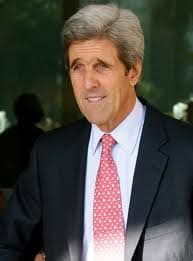 — Secretary of State John Kerry has released this statement:
"The United States is deeply concerned by Nigeria's enactment of the Same Sex Marriage Prohibition Act. Beyond even prohibiting same sex marriage, this law dangerously restricts freedom of assembly, association, and expression for all Nigerians. Moreover, it is inconsistent with Nigeria's international legal obligations and undermines the democratic reforms and human rights protections enshrined in its 1999 Constitution. People everywhere deserve to live in freedom and equality. No one should face violence or discrimination for who they are or who they love. We join with those in Nigeria who appeal for the protection of their fellow citizens' fundamental freedoms and universal human rights."
— The EU High Representative Catherine Ashton released this statement:
"The European Union is opposed to discrimination on the grounds of sexual orientation. It is firmly committed to fundamental human rights and the rule of law in respect of those rights, including freedom of association, conscience and speech and the equality of persons. It supports the respect of human rights in all countries of the world. I am therefore particularly concerned that some provisions of the Act appear to be in contradiction with those fundamental rights, which are themselves guaranteed by Nigeria's 1999 Constitution, and to be inconsistent with the legal obligations enshrined in a number of international agreements to which Nigeria is a party."