Openly gay Houston mayor Annise Parker used her final inaugural address on Tuesday to push for an LGBT-inclusive nondiscrimination ordinance for her city. Lone Star Q reports: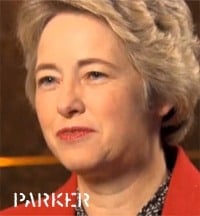 Parker, the first openly LGBT person elected mayor of a top 10 city, won a third and final two-year term in November. Houston is the only major city in Texas that lacks citywide LGBT protections.
 "To ensure the full participation of every Houstonian in the business and civic life of this great city, It is time to pass a comprehensive nondiscrimination ordinance that adds sexual orientation and gender identity to the protections most Houstonians take for granted," Parker said.
Parker is currently involved in a court battle over her city's health and life insurance benefits for same-sex spouses of city employees. 
Read the full text of Parker's speech HERE.