The Human Rights Campaign today called on U.S. Attorney General Eric Holder to ensure that the marriages of more than 1300 gay couples who married before the SCOTUS stay are recognized by the federal government, the Salt Lake Tribune reports: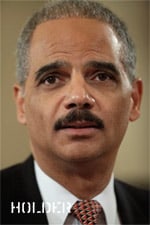 In a letter delivered to Holder Thursday, the civil rights organization said there is no "legal reason to question the validity" of marriages that occurred between Dec. 20 and Jan. 6, when the U.S. Supreme Court stayed a federal judge's ruling overturning Utah's ban on same-sex marriage.
The letter pointed out Utah Gov. Gary Herbert initially directed state agencies to recognize the marriages.
"Even though the governor's office has now made a political decision to cut off this recognition, it continues to insist that it makes no pronouncement about the validity of these unions," wrote Chad Griffin, president of the Human Rights Campaign (HRC). "There is simply no reason for the United States government not to extend federal recognition to these more than 1,300 couples."
HRC also sent a letter to attorneys general in 17 states where same-sex marriage is legal, calling on them to recognize the Utah marriages.
The Department of Justice is reviewing Herbert's decision to put the marriages on hold.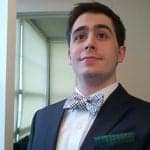 Support for marriage equality in Utah is at a record high, the Washington Blade reports:
A recent consumer survey conducted in Utah reveals that support for same-sex marriage in the state was at an all-time high last week just before the Supreme Court halted the weddings with a stay.
The poll, conducted using Google's digital platform polling system, found that support for same-sex marriage reached 41 percent as of last week. Although the poll shows a majority of Utah voters have yet to embrace marriage equality, the result demonstrates a 13-point increase in support over two years when compared to an earlier poll from Brigham Young University.
David Baker (pictured), a Mormon and gay D.C. activist, said he ran the poll in the aftermath of the federal district court ruling in Utah in favor of marriage equality for more updated data on the state's support for same-sex nuptials.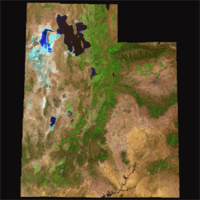 The ACLU is planning a lawsuit against Utah for putting marriages on hold, TPM reports:
The ACLU called for plaintiffs on Wednesday, and got "overwhelming interest" from couples who were married before the stay was granted.
"We have a great pool and we are working through that, and plan to bring litigation that will protect all marriages, whether the couples are named plaintiffs or not," the ACLU said in a statement.
In a letter to Utah Attorney General Sean Reyes on Wednesday, ACLU of Utah legal director John Mejia called on the state to recognize the same-sex marriages performed before the stay.
"In short, these marriages are valid and have vested the married couples with rights that the state and federal governments must recognize. Utah and the federal government should thus accord same-sex couples who married in Utah all of the same protections and obligations that married couples of the opposite sex receive," he wrote. "When these couples married, they immediately obtained all of the same protections and obligations enjoyed by all of the other married couples in Utah."
Meanwhile, Utah Attorney General Sean Reyes is telling county clerks to complete the paperwork for same-sex marriages performed before the SCOTUS stay, the AP reports:
Reyes' spokeswoman Missy Larsen says the office is notifying counties Thursday afternoon…Larsen says Reyes' new directive was issued to clear up some confusion and only applies to marriages that were solemnized.
And The National Center for Lesbian Rights (NCLR) announced today that it was joining the law firm of Magleby & Greenwood, P.C., as counsel for the plaintiff couples in Kitchen v. Herbert, the case which went before Judge Shelby and has been appealed to the Tenth Circuit:
The case was brought by three same-sex couples in Utah: Derek Kitchen and Moudi Sbeity; Karen Archer and Kate Call; and Laurie Wood and Kody Partridge. On December 20, 2013, U.S. District Court Judge Robert J. Shelby ruled that Utah's ban on marriage by same-sex couples violates the U.S. Constitution's guarantees of equal protection and due process of law. The Tenth Circuit has ordered an expedited briefing schedule, with briefing to be completed by February 25, 2014.
Said Peggy Tomsic of Magleby & Greenwood, P.C.: "We believe it is in our clients' best interest now that the case is on appeal, and particularly since it is on an expedited briefing schedule, to have a national organization with significant experience litigating and winning marriage equality cases to enhance our perspective and fire-power as we move forward.
We also wanted a national organization that has a real connection with Utah. Kate Kendell, NCLR's Executive Director, was raised in Utah, worked here as a lawyer for many years, and has a daughter living here who finally had the opportunity to marry the love of her life when Judge Shelby issued his ruling.
I have known Kate for years. I know she and NCLR are committed to bringing equality to every gay and lesbian citizen in this country, and I know that Kate will work tirelessly to bring equality to her home state."