A federal judge has ruled that a challenge to West Virginia's ban on gay marriage can proceed, but that part of the lawsuit, which sought the recognition of gay marriages from other states, cannot go forward without additional plaintiffs, the Charleston Gazette reports: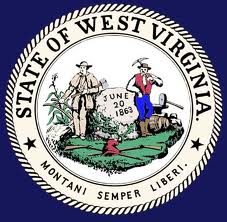 None of the couples named as plaintiffs in the lawsuit has an out-of-state marriage license, so they don't have legal standing to challenge the fact that West Virginia won't recognize them, U.S. District Judge Robert C. Chambers said in his order Wednesday.
Chambers gave the plaintiffs — three same-sex couples from West Virginia — until Feb. 12 to amend their complaint.
Lambda Legal filed the lawsuit on Octover 1 on behalf of three gay couples seeking the right to marry. The lawyers are not sure if they will bring additional plaintiffs:
"We're probably not inclined to add additional plaintiffs, but we're evaluating it. We feel like we've got the substance of the way those families are harmed already in front of the court," Loewy said. "The important thing this case really presents is an opportunity to have the court understand how not being able to be recognized as a married couple harms West Virginia families. Our existing plaintiffs tell that story beautifully."