Utah-based "ex-gay" Mormon support group Evergreen International has merged with North Star, a similar group, as the state awaits a decision from SCOTUS Justice Sonia Sotomayor on whether its marriage equality status will be upheld, the Salt Lake Tribune reports: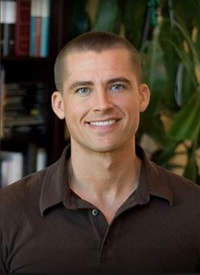 Before doing so, Evergreen International turned over some of its resources and mailing lists — said to number up to 30,000 participants, including many from Spanish-speaking countries — to a newer LDS-based gay support group, North Star.
Combining the two groups, organizers say, will create "the largest single faith-based ministry organization for Latter-day Saints who experience same-sex attraction or gender-identity incongruence and will also provide increased access to resources for church leaders, parents, family and friends."
North Star claims it does not advocate reparative therapy, but it does not object to it either:
As to the question of changing or diminishing sexual orientation, North Star takes no position, says the group's newly named president, Ty Mansfield (pitcured).
"If someone had a positive experience with reparative therapy or change, we are OK with them sharing that," says Mansfield, a marriage and family therapist in Provo. "If they had a negative experience, they can share that, too."
From the North Star press release:
Founded in 1989 as a non-profit education and resource organization by individuals who were experiencing unwanted same-sex attractions (SSA/SGA) in their own lives, Evergreen International was founded on the belief that the atonement of Jesus Christ enables every soul the opportunity to turn away from all sins or conditions that obstruct their temporal and eternal happiness and potential. Evergreen attests that individuals can overcome homosexual behavior and can diminish same-sex attraction, and is committed to assisting individuals who wish to do so. Evergreen provides education, guidance, and support and is available as a resource to family, friends, professional counselors, religious leaders, and all others involved in assisting individuals who desire to change.
Founded in 2006, North Star is a peer-led, community-driven organization—a grass-roots effort with a mission to empower men and women who experience same-sex attraction and gender identity issues, as well as their friends, spouses, or other family members, to more authentically and healthily live the gospel of Jesus Christ. North Star is successful because of the efforts of many individuals who contribute their time, talents, and hearts to various aspects of its mission. Though it is not a membership-based organization, North Star serves as a resource to the community through its website (NorthStarLDS.org), eighteen on-line discussion groups organized around specific user demographics, bi-monthly firesides, an annual conference, wives retreats, couples retreats, the Voices of Hope Project, and more.