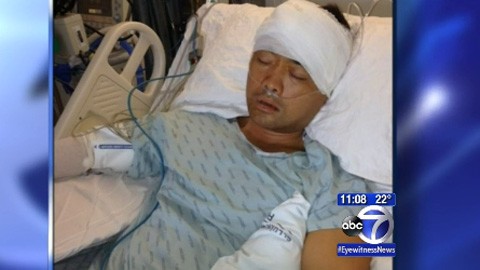 Police have arrested Leighton Jennings, 24, of Queens in connection with the brutal beating of gay journalist Randy Gener in Hell's Kitchen earlier this month, the NY Daily News reports:
Leighton Jennings, 24, was arrested for second-degree assault late Tuesday — more than a week after Randy Gener, 46, was attacked on Seventh Ave. near W. 54th St. on Jan. 17, cops said.
It was not immediately clear how cops identified Jennings — of St. Albans, Queens — as the suspect wanted, but a source said the beatdown apparently stemmed from an argument on the street.
The source said investigators found no evidence suggesting it was a bias attack.
Jennings was waiting to be arraigned Wednesday.
Gener remains in the hospital recovering from brain surgery.