Ronan Farrow and Mia Farrow ripped Woody Allen during last night's Golden Globes tribute, at which Diane Keaton accepted a Cecil B. DeMille Award in Allen's honor.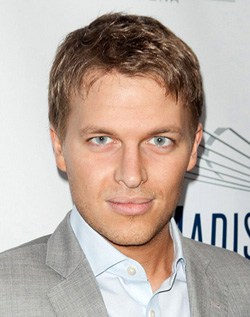 Said Ronan on Twitter:
"Missed the Woody Allen tribute – did they put the part where a woman publicly confirmed he molested her at age 7 before or after Annie Hall?" tweeted the 26-year-old government insider.
Allen's ex-wife Mia Farrow was equally dismissive:
Farrow had been enthusiastically live-tweeting the awards ("Yay Spike Jonze" was among her astute observations) until it came time for the tribute to Allen. It was then that Farrow, who appeared in 12 of Allen's films while they were dating, demonstrated her advanced shade-throwing skills.
"Time to grab some icecream & switch over to #GIRLS," she tweeted, making no mention of her ex. Her next tweet, which appears to be her last of the night, confirmed her abrupt exit: "Nite all."