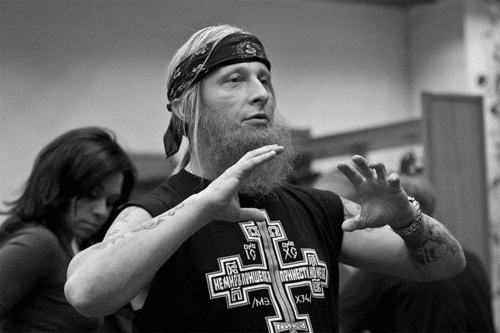 Ivan Okhlobystin, the popular Russian actor, sci fi writer, and aspiring politician, who recently resigned as creative director of the phone retailer Euroset because of his remarks that gays should be burned alive in furnaces, has a new employer, according to THR:
Okhlobystin was immediately hired for a similar role by Russian apparel manufacturer Baon.
The company's owner, Ilya Yaroshenko, said that one of the reasons was the shared values between the company and the actor. "Okhlobystin perfectly suits our target audience, our brand's values, such as family, Orthodox Christianity and also what he is fighting for," Yaroshenko was quoted as saying by wire service RIA Novosti.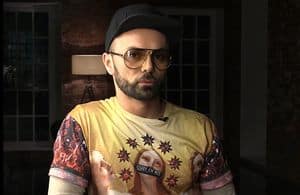 Meanwhile, Okhlobystin's gay stylist Max Gor caused outrage after working for Okhlobystin at a photo shoot for Baon, and gave an interview to LifeNews, Queer Russia reports.
Said Gor:
Of course, Ivan knows my stance. This is not the first time we met. We have been working together for five years. You have no idea – I'm getting so many messages since yesterday! I would call it a hysterical purse-wielding. Of course, Ivan speaks very aggressively. I can not support his words, because I am initially against aggression. I can say that yesterday's event opened my eyes. Those who insulted me yesterday do not even know why I was at that photoshoot. It is nonsense to insult me ​​for working with Ivan Okhlobystin. Everyone has his own stance. We live in a free country.
Meanwhile, Okhlobystin publicly insulted Gor, saying he wanted to cure him "forcibly":
Gor could not refuse to work because he was obliged to, under a previously signed contract. And the whole "fag" community does not have enough money to pay an indemnity… Unfortunately, he is the best stylist out there. Calm down, fools — Gor is the only thing you can be proud of. Although, ideally, it would be good to send him to a desert island too. Or to cure somehow, forcibly.